Whether for the casual fan or the passionate enthusiast, models of military and civilian vehicles are great collectibles. A wide variety of the best models in different scales can be found right here at Wespe! Wespe specializes in creating realistic models from different vehicles, with a keen eye for detail. Using resin as the main raw material, Wespe Models are made with delicate precision and you can either order the complete models, or go for the ready to fit kits which you can easily assemble yourself. If you're looking for military vehicle models, why not check out the 1:48 scale military models available on the Wespe website? Just hover over to the scale 1:48 section of the military vehicles, and you'll be presented with an extensive collection of available models.
Wespe has models of virtually every military vehicle manufacturer from past and present eras available in this particular scale. If you're a Ford fan, for example, you can check out the Ford LRDG series which is an exact replica of the military truck used by the British Army in the second world war. Other Ford models are also available, such as the V8-51 Steel Cab truck, and the V8 Special Ambi-Budd Radio. If your tastes are closer to warfare, you can check out our LVT model, the LVT-4 Buffalo – 150mm Howitzer. The only difference between Wespe's LVT and the real LVT is that the real one could blow things up, but Wespe's is just for decoration! It can be pretty tricky and expensive to get your hands on military Dodge series, so an exact model of it is the next best thing! The Dodge D8 8cwt could be great choice! If not that, then the Dodge personnel carrier is also a cool option to have. You can even fit it with various accessory models and turn it into a complete package. If vehicles aren't your thing, you can check out the flaks and guns section, where you'll find detailed models of SIG 150mm, 20mm Flakvierling 38/ Anhanger 52, and more. There's even a 20mm flak metal gun barrel, which you can combine with various models! Also available are models of BT high-speed tanks, which were used by the Soviet Army during the second world war. A must have for any military enthusiast! If you're a fan of German warfare, the Flakscheinwerfer flak searchlight will definitely catch your eye, and those military aircraft attacks from above!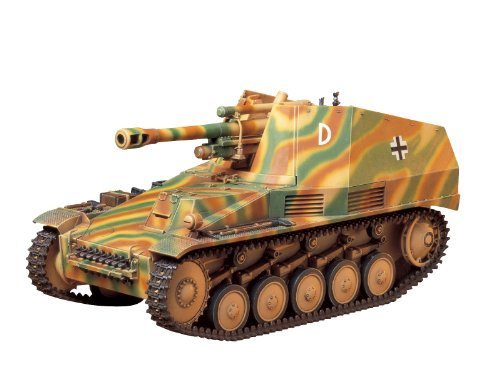 To make things even more interesting, portable Bailey bridge sets are also available in 1:48 scale which you can purchase as readymade kits and pair with your vehicle models.
Any military enthusiast can find a model which will suit their tastes. The Vomag 88mm flak, with its separate metal gun barrel, Phanomen Granit 1500A, Phanomen Steel Cab Sankra (because you definitely need a medical truck in battle!), various models from Skoda (which are accompanied with attachable trailers), Romanian and Russian tanks, different military jeeps, the German Reichbahnwagen, and other military vehicles and equipments are available, designed with excellence and such attention to detail which will surely please any model collector. You can even find realistic models of barrels, canisters, and baggage in the Diorama Accessories section which you can fit inside the models you purchase. You could build a completely realistic replica of a battle scene with these models! Most of the models are available both as readymade kits or RTF which you can put together yourself. They can also be great gifts for your military buff friends, or even friends who simply like assembling models or collecting them. Check out Wespe now for a complete list of available models!